FTM 2019 Product Demos, Promotions and More
For the RootsTech 2022!
It's been thirty years since Family Tree Maker was born and it's only fitting that we introduced a new edition that takes this grand old brand to places its original creators could only have dreamed of. Where every change you make to your tree on your Mac or PC can be instantly and automatically viewed from any smartphone or tablet. Where you can turn back time to erase mistakes you made even a thousand changes ago. Where you can arrange for your tree to be passed on to a relative of your choice along with your Family Tree Maker license to ensure your legacy lives on. That's just a small part of the new world of Family Tree Maker.
New Video on Family Tree Maker Connect
Only available from this site
Check out these upcoming collaboration features: Family Tree Maker Connect with Guest Access and Sticky Notes. Learn how you can have your tree start filling up with hints that aren't just a computer's best guess about possible relatives, but notes sent to you from actual relatives with first hand information about your tree. They might be about a long-lost cousin, a family secret, or a clue that might just punch a hole in an old brick wall. This is an idea so big it will have its own new workspace, Connect. Watch now...
Over Ten More New Demos
For RootsTech 2022, we have created over ten new FTM 2019 product demos as well as updated ones from last year.
Meet Family Tree Maker in 60 second, and then get an expansive overview of the program in under twenty minutes. Watch now...
Learn about TreeVault® Cloud Services in under eight minutes. If you like what you see, view four more demos on TreeVault's starting lineup of services: Emergency Tree® Restore Service, Historical Weather®, Family Tree Maker Connect, and Next of Kin® Service. Watch now...
Dig a little deeper to see FTM 2019 & FamilySearch Integration and Other New FTM 2019 Features. Watch now...
Want to learn more about Family Tree Maker's Plug-ins? Check out the demos on Family Book Creator (detailed personalized books) and Charting Companion - DNA edition (enhanced charts, including DNA-driven ones). Watch now...
Watch a "talking" photo with the AlbumWALKTM player in FTM 2019, and then learn how to crop profile photos in the Tips and Trick Section. Watch now...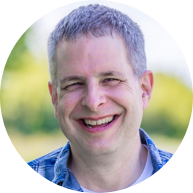 Mike Bollinger
Mike Bollinger teaches a course at the Society of Genealogists in London, and is considered one of the most knowledgeable Family Tree Maker instructors in the UK. Originally from Canada, Mike now lives in the UK and has a wealth of experience in family history research using the Family Tree Maker program.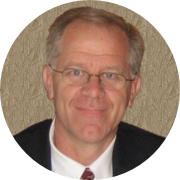 Duff Wilson
Duff Wilson has worked with Family Tree Maker since 2004. He has twenty years of software design and development experience and has earned national awards for his work. He holds a master's degree from Utah State University in instructional technology with an emphasis in computer-based instruction. Duff is an avid genealogist and works closely with countless genealogists, ranging from novice to expert.
Learn more about Family Tree Maker, TreeVault, Charting Companion, and Family Book Creator by downloading our informative brochures. Click here to download...